The term ecommerce has been around for quite a few years. Ecommerce is, in fact, one of the most popular terms on the internet, but not everyone is as familiar with the term as they should be. So, what is ecommerce? Ecommerce, or "e-commerce", is defined as the buying and selling of products and/or services over the internet.
Building your own online store is one of the best ways to stand out from the crowd and help customers find exactly what they are looking for. Ecommerce stores are now an essential part of today's business world, and to make sure your store is competitive you need to use the right features and tools.
Disclosure: This content is reader-supported, which means we may receive a commission if you click on some of our links.
Do you dream of having an online store that attracts customers immediately? It sounds like it should be very difficult, but it's not.
With the best WordPress themes for e-commerce, you can quickly create a website that makes it easy to buy what you're selling.
You need to find a theme that is appealing and fits your brand. Something that organizes your business in a way that makes sense.
This guide will help you choose a WordPress eCommerce theme that will benefit your store and provide you with everything you need to increase your sales.
#1 – Flatsome Review – The best for practical maintenance of e-commerce stores
Flatsome's design aims to make e-commerce easier for people on both sides of the screen. This is part of what makes it the most popular WordPress theme on ThemeForest.
Its versatility makes it easy to use and especially useful when you want to make quick changes to the site, list new products or even do a complete redesign. Flatsome's design focuses on intuitiveness for users and is regularly updated to keep everything up to date.
If you use WooCommerce, it's good to know that Flatsome is the best-selling WooCommerce theme with thousands of five-star reviews.
With over 300 customizable layouts, it has fewer design options than Divi and Astra. The good news is that if you don't need a complicated website, Flatsome will do most of the work for you. In addition, fast loading speeds and an intuitive design contribute to an overall positive user experience.
Flatsome makes it easy to maintain your website, whether you do it yourself or hire someone to do it for you. They claim you need absolutely no coding knowledge to get the most out of their theme thanks to Live Page Builder's responsive builder and extensive library of elements to build and customize.
Flatsome does not have a free version. For $59 you get all the features of a regular license. Read more.
#2 – Post Review – The Best for Niche E-Commerce Facilities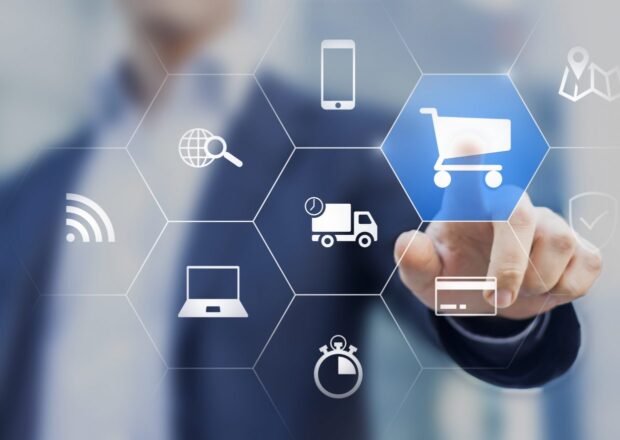 Porto has an e-commerce oriented design and over 20 pre-built demos to help you build your website. It even separates its design options by niche, making it easy to choose the right one for your business without having to go through a list of layouts.
A lot of porto's look alike. So, if you want something completely unique, this model might not be for you. Nevertheless, the available designs give any website a functional and clean look, ready for any e-commerce sector.
You can tailor your website to what you sell so that your theme matches your brand. Customizable headers, quick product previews and product page customization make your ads stand out.
Porto offers six different versions of detailed product description pages to give your customers exactly the insight they need into your products, and has an extensive library of documentation and responsive support to get your site up and running as quickly as possible.
When it comes to conversions, Porto's SEO system helps you stand out in searches. And with a clear and responsive theme, customers will want to stay on your site. Porto even supports Retina technology, so you won't have any problems viewing high quality images.
You can buy this theme on ThemeForest for $35 for a regular license.
#3 – Shopkeeper Rating – Best for ecommerce stores with blogs
Shopkeeper focuses primarily on e-commerce and prioritizes conversions and sales for your store. With full product pages with detailed content, reviews, images and related products, you have all the tools you need to attract customers.
Shopkeeper is ideal for beginners and people who don't want to spend a lot of time creating their website before they start selling their products. This theme has ready-made layouts for the homepage and individual product pages, so you don't have to worry about coding.
Automatic updates make website maintenance less tedious. Shopkeeper also offers an easy way to create the e-commerce site you want, with drag-and-drop pages and a variety of styling features. It even has a built-in space for your blog and portfolio.
If you ever need to disable the ability to make a purchase, for example. For example, if you run out of inventory, Shopkeeper has a catalog mode that allows you to quickly turn on and off the ability to make a purchase. Your site is still active in directory mode, and users can still browse your products and their descriptions and read your blog.
With a responsive and fast-loading design, this eCommerce WordPress theme gives you the foundation for a high-quality store.
Priced at $59 for a full license, it has everything you need to impress and convert your website visitors.
#4 – Halena review – The best for ready-made e-commerce stores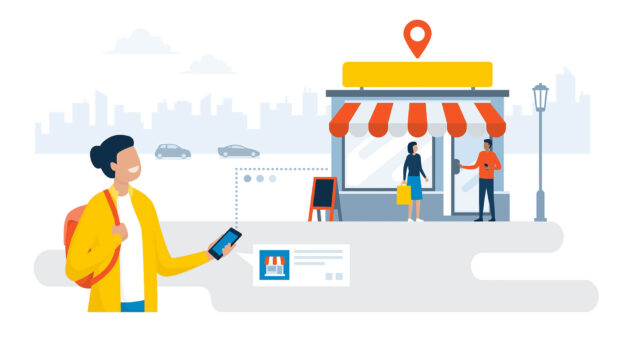 Halena is suitable for people who want a minimalist, no-frills store. It offers many pre-made templates, so you don't have to do most of the work to set up your store.
Despite its minimalist design, Halena has a number of features that make your store special, such as B :
Overview
Product display options
Lookbooks
Shopping cart
Invoicing and order follow-up
Despite the front equipment, Halena still offers good customization options. You can add customizable progress bars and pricing tables, change step counters, button types, and add calls to action throughout your site.
If you have physical locations, you'll appreciate the built-in Google Maps feature that lets customers know where to find you.
For just $59 for a regular license, Halena does all the work for you. The theme also includes the WPBakery page builder and a drag-and-drop content editor that allows you to easily create your website.
Despite its ease of use, Halena offers features like advanced AJAX filters, so customers can find products with just a few clicks.
#5 – OceanWP review – the best for improving eCommerce sales
The responsive, fast-loading OceanWP theme comes with e-commerce features, built-in SEO, and multi-language translation. With e-commerce features built in, you don't have to worry about adding new ones. Ocean WP also integrates well with other page builders.
This WordPress theme for eCommerce comes with a built-in shopping cart popup that increases conversions by an average of 8%. Combine that with a floating add-to-cart bar that increases conversion by an average of 5%, and you have the recipe for increased sales, just by choosing the right theme.
OceanWP creates a great customer experience through the use of Quick View, where you can hover over a product listing to see more details without having to load another page. Ocean WP is also highly rated for its loading speed.
Another feature is the import of live demos, which give your customers an even better view of your products.
You can try the free OceanWP theme before upgrading to the paid version. If you decide to buy, you can choose from three levels:
Personal: $39 per year or $159 for a lifetime license for one site.
Businesses: $79 per year or $319 for a lifetime license for three sites.
Agency: $129 per year or $519 for a lifetime license for 25 sites
Unfortunately, you don't get any perks when you upgrade to a new level. You pay more to use the theme on more sites.
#6 – Astra Review – Best global personalization for e-commerce
Astra is one of the most popular WordPress themes, even outside of e-commerce. It works with various page builders, such as. B. Elementor, together and has many features for performance, design, layout and much more.
Even in the free version, you get everything from custom and responsive fonts to SEO integration. When you upgrade to the Pro version, the real magic begins. It has all the e-commerce features that the free version lacks.
With Pro, you can make online shopping easier for your customers. You can enable custom functions, such as. B. Infinite scrolling, scrolling shopping cart, quick view, sales bubble style and much more. You also have many gallery options to create a catalog or a complete portfolio.
With Astra Pro, you can also create a unique look for your WordPress e-commerce site with custom headers, footers, and even 404 error pages. It also offers display conditions, so you can implement custom layouts on an entire page or on a single page. You also have a wide choice of colors and fonts.
Astra offers three levels of reimbursement:
Astra Pro: $47 per year or $249 for a lifetime license
Mini Agency Bundle: $169 per year or $499 for a lifetime license
Agency Pack: $249 per year or $699 for a lifetime license
At the Pro level you get more than 20 starter templates, personal support, training and unlimited use of the website. With the Mini Agency level, you get over 55 starter templates and all the features of Astra Pro. You also get a WordPress portfolio plugin and a page builder add-on of your choice.
At the agency level, you get all the mini-agency features and ultimate plug-ins for Elementor and Builder Beaver, so you don't have to choose. You also get the Convert Pro and Schema Pro plugins.
Perhaps most impressively, the agency's offerings include the SkillJet Academy. This course will show you how to use marketing to your advantage and grow your business using your website.
Astra requires a little more work to create compared to some other WordPress e-commerce themes. But if you're willing to put in the effort to build your website, you can create a truly exceptional and personalized experience for your customers.
#7 – Divi Review – Best shop design features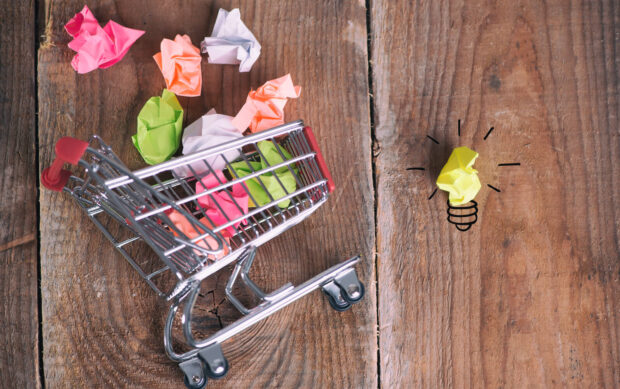 Divi is a versatile theme with over 1,000 layouts to design your WordPress e-commerce site. When you buy Divi from Elegant Themes, you also get access to their other products – Extra, Bloom and Monarch.
Divi does not have a free version and there is only one paid level. For $67 a year or $187 for life, you get a theme that lets you customize your store design more than any other. It even has an e-commerce oriented design.
Divi has features such as:
Advanced code adaptation
Filters and effects
Animation
Partitions
Shadow
Style elements
There are plenty of ways to customize your website to match your brand image. Even better: It has practical tools to help you and your customers.
With Divi's multi-select and bulk editing features, copy and paste styles, expandable styles and quick editing, you won't have to spend hours redesigning your site. With WooCommerce plugins, you can also create product layouts to make them more popular.
In addition to design features, Divi also has built-in marketing tools. It can also be integrated with other Elegant Themes products, such as. B. Monarch to reach out to your social groups and expand your reach, and Bloom, a plugin for email signups and lead generation.
Divi also has a robust Quick Action Help section that helps users find video tutorials and walk through all the available options to get the most out of their website.
Divi costs $89 per year or $249 for a lifetime license. Try it and see how many possibilities you get. There is no way to get the whole sentence in a quick overview.
What I looked at to find the best WordPress theme for eCommerce
Choosing a WordPress e-commerce theme is not just a matter of looks. This also has an impact on your optimization.
With over 11,000 WordPress themes available, the choice can seem overwhelming. Once you know exactly what you need for your online store, you can determine which theme is best for your business before committing.
Sure, you can get free themes, but in most cases you will want to buy paid themes. Paid themes generally have better design, usability, SEO features and customization options.
You should also pay attention to certain features that apply to all themes, from usability to visual aesthetics to SEO ranking.
In terms of convenience and accessibility, follow the three-click rule. In other words: Buyers should be able to find what they need in three clicks.
Charging speed
According to Marketing Dive, 53% of users leave a website if it takes longer than three seconds to load. The download speed also affects the user experience, so slow downloads result in lower ratings.
You may not think that the loading speed of a page is related to the theme, but it is. Check how it displays images and products before you buy, and look for ways to improve it to meet the three-second rule.
Convenience for mobile devices
With more and more people using smartphones and tablets to shop, it's becoming increasingly important to accommodate them there. According to Sweor, 85% of adults believe that a website should look as good or better and function as well as it does on a desktop computer.
If your store is not mobile friendly, your customer base will decrease significantly. Not to mention that Google has included mobile-friendliness in its ranking criteria. Before you buy a theme, test the mobile version to make sure it works.
Safety features
Safety is important to your customers, so it should be important to you. Some WordPress e-commerce themes have additional security features in addition to those already offered by your hosting provider.
A secure e-commerce site creates trust between you and your customers, which means these features can only benefit your business.
Summary
No WordPress theme for e-commerce is suitable for all stores. Choose the option that best suits your products, your niche and your personal preferences.
Check out my recommendations and reviews first. Here's my complete list of top picks:
Flat-best for convenient online shopping
Porto is best to build a niche e-commerce
Shopkeeper – best suited for e-commerce stores with blogs
Halena is the best option for pre-built online stores.
OceanWP is the best for improving e-commerce sales
Astra-Best for general adaptability of e-commerce
Divi – the best for online store design
If you want to think about your customer's experience, think about your own experience as well.
A well-designed theme can make or break your e-commerce business, so weigh each feature before choosing it.
SEO – Unlocks a large amount of SEO traffic. To see real results.
Content marketing – our team creates epic content that gets shared, attracting links and traffic.
Paid media – effective paid strategies with a clear return on investment.
Frequently Asked Questions
What is the best WordPress theme for ecommerce?
The best WordPress theme for ecommerce is WooCommerce.
What is the best theme to use in WordPress?
The best theme to use in WordPress is a responsive theme.
What is the best theme to use with WooCommerce?
The best theme to use with WooCommerce is a responsive theme.