Rock 'n' roll has always been synonymous with excess, excitement, and hedonism, and no band encapsulates this spirit better than Guns N' Roses. Their electrifying performances, iconic music, and larger-than-life personalities have made them legends in the world of music. Now, fans of the band and slot enthusiasts alike can experience the thrill of the rock 'n' roll lifestyle through the Guns N' Roses Slot, an online casino game that combines the best of both worlds.
In this blog, we'll dive deep into this thrilling slot extravaganza, exploring its features, payouts, and why it's a must-try for any rock 'n' roll enthusiast.
Getting Started with Guns N' Roses Slot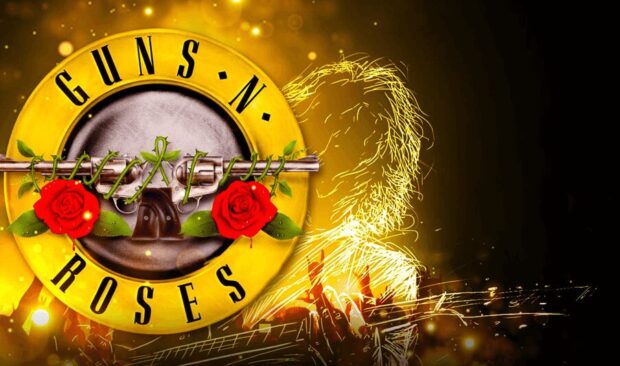 Before you embark on this rock 'n' roll adventure, let's talk about the basics of the Guns N' Roses Slot:
Game Provider: NetEnt
Reels: 5
Paylines: 20
RTP (Return to Player): 96.98%
Volatility: Medium
Minimum Bet: $0.20
Maximum Bet: $200
Progressive Jackpot: No
Now, let's break down what makes this slot game stand out from the rest.
Game Features: Rock 'n' Roll All Night
Wild Symbols: The Guns N' Roses logo serves as the wild symbol, substituting for all other symbols except the bonus symbols. It can create winning combinations and enhance your chances of scoring big wins.
Bonus Symbols: Keep an eye out for bonus symbols, represented by the vinyl record. Landing three bonus symbols on reels 1, 3, and 5 triggers the Bonus Wheel feature, where you can win coin prizes, free spins, or even access one of the game's exciting bonus features.
Bonus Features: A Rock 'n' Roll Extravaganza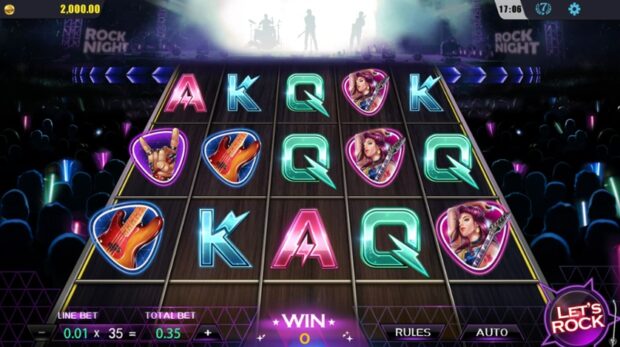 Encore Free Spins: If you land the Encore Free Spins bonus, you'll receive ten free spins with band members turning into expanding wilds. This feature can lead to massive payouts.
Crowd Pleaser Bonus: In this interactive bonus game, you get to pick from different instruments and win instant prizes, free spins, or access to the Encore Free Spins feature.
Appetite for Destruction Wild: This feature randomly overlays a cross-shaped wild symbol on the reels, providing more opportunities for winning combinations.
Solo Multiplier: Randomly activated during the base game, this feature can multiply your winnings up to ten times!
Rock 'n' Roll Soundtrack
One of the most captivating aspects of the Guns N' Roses Slot is its soundtrack. You can choose from five of the band's iconic songs to play in the background while spinning the reels. These songs include classics like "Welcome to the Jungle," "Sweet Child o' Mine," and "Paradise City." This immersive experience makes you feel like you're at a live concert, adding an extra layer of excitement to the gameplay.
Winning Potential: Jackpots and Payouts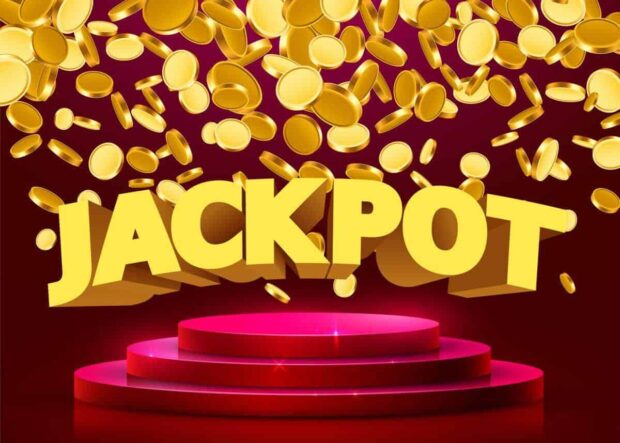 While Guns N' Roses Slot doesn't offer a progressive jackpot, it still has significant winning potential. The maximum win in this slot gacor game can reach up to 1,250 times your bet, which can result in substantial payouts, especially if you're playing with a higher stake.
Here's a breakdown of the payouts for some of the key symbols:
| | |
| --- | --- |
| Symbol | Payout (5 on a Payline) |
| Axl Rose | 750x |
| Slash | 500x |
| Duff McKagan | 300x |
| Guitar Pick | 200x |
| A | 125x |
| K | 100x |
| Q | 75x |
| J | 50x |
| 10 | 40x |
Conclusion: Rock 'n' Roll Riches Await
In the Guns N' Roses Slot, NetEnt has successfully combined the thrill of rock 'n' roll with the excitement of online gambling. With its electrifying soundtrack, immersive gameplay, and the potential for substantial payouts, this slot extravaganza offers an unforgettable experience for both fans of the band and slot enthusiasts. So, if you're ready to rock and roll all night and win big, give Guns N' Roses Slot a spin – it might just be your ticket to rock 'n' roll riches!