Effective signage is crucial for businesses to attract and retain c. At FASTSIGNS of Woburn, MA, we have completed numerous signage projects throughout Massachusetts, including notable projects in Somerville, Boston, Cambridge, Saugus, and Winchester.
In this blog post, we'll showcase some of our most notable projects and discuss how they demonstrate our expertise in creating effective signage solutions for businesses in Massachusetts.
Notable Projects in Massachusetts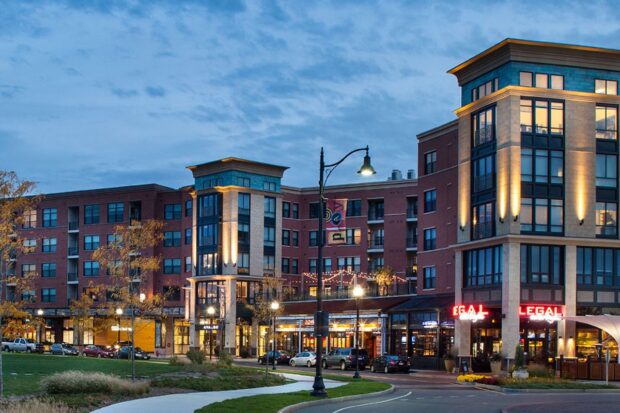 Our team at FASTSIGNS of Woburn, MA has completed several notable projects throughout Massachusetts, including:
Storefront sign design and installation at Assembly Row in Somerville: This project required pulling permits and adhering to local regulations throughout the permitting process. The sign featured channel letters mounted on a railing with a raceway underneath the letters, creating a freestanding effect.
The entire sign was mounted to the top of the bump out in the storefront. The channel letters were fabricated with a white face and brushed aluminum returns (sides), and were UL listed like every illuminated sign we produce.
Large-scale awning installations on Atlantic Ave in downtown Boston: Using high-quality Sunbrella fabric, our team designed and installed 13 3x12ft awnings, a project that required the use of a bucket truck. The frames for the awnings were painted in the matching red color of the company's brand, creating a cohesive look that helped the business stand out in the busy downtown area.
Channel letter and tenant sign installation for Orange Theory Fitness in Saugus: Our team provided all of the exterior signage for this fitness studio, including channel letters on a raceway and tenant signs for the pylon facing customers on Route 1. However, the most significant aspect of the project was the cut vinyl wall graphics. We covered the entire studio in 3M vinyl graphics, which transformed the feeling of the space and helped to create a strong brand identity.
Construction signage for a company based in Winchester: We provided a variety of safety signs, compliance signs, and temporary foam core signs for a construction company in Winchester to ensure that their construction site was safe and compliant with local regulations. In addition to the safety and compliance signs, we also provided "Caution" mesh banners that were placed on the fence at the job site to alert workers and visitors to potential hazards.
Showcasing Massachusetts Signage Trends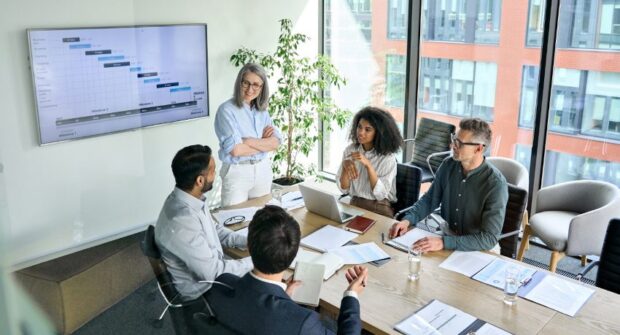 At Fastsigns of Woburn, we are committed to staying on top of the latest signage trends in Massachusetts. We also invest in state-of-the-art equipment that enables us to provide high-quality, durable signage solutions that exceed our customers' expectations. Recently, we acquired a new Epson flatbed printer for direct printing and a new Colex CNC router.
The flatbed printer produces excellent, long-lasting quality and the CNC router enables us to create precision-cut signs that are customized to our clients' specifications. By investing in new equipment, we are able to provide unparalleled service and satisfaction to our customers.
Client Testimonials
Our clients have been extremely satisfied with our work. "FASTSIGNS of Woburn, MA helped us accomplish our branding goals by creating all of the signage for our Orange Theory Fitness studio in Saugus," said a spokesperson for the company. "Their vinyl wall graphics were particularly impressive and really transformed the feeling of the studio. We appreciate their attention to detail and commitment to creating effective signage solutions."
Conclusion
Our work on storefront signs, awnings, channel letter signs, and construction signage has allowed us to demonstrate our ability to meet the unique needs of the Massachusetts community.
At FASTSIGNS of Woburn, MA, we pride ourselves on delivering high-quality, effective signage solutions that help businesses attract and retain customers. If you're looking for a professional and experienced sign company in Massachusetts, contact us today to learn more.